This patient had left leg swelling for the past six months since his left total knee replacement. He had two ultrasounds which negative for deep vein thrombosis (DVT), yet his swelling and pain persisted. On further review of his history, he stated that he had had swelling in his left leg for some years prior to his left total knee replacement. He presented to our office for further venous insufficiency evaluation. He was found to have significant left great saphenous vein insufficiency which is treatable with endovenous thermal ablation.
The take-home lesson is that patients with evidence of leg swelling or other signs of venous insufficiency who are being treated for hip or knee arthritis should strongly consider preoperative venous evaluation. Those patients who continue to have leg swelling months after their total hip or knee replacements, despite negative ultrasound for deep vein thrombosis should also be evaluated by a Vein Specialist for Venous insufficiency.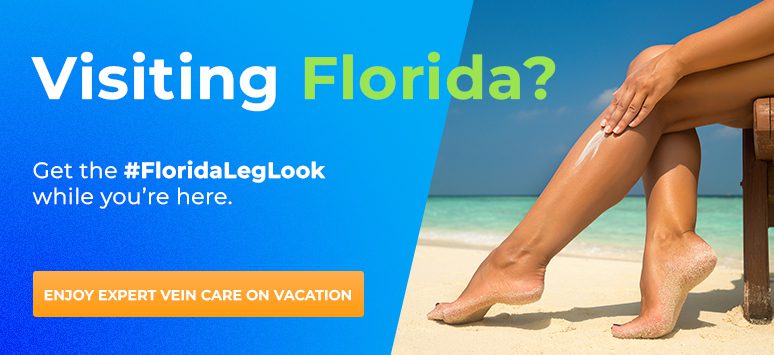 Call Or Request An Appointment
Contact us to schedule an appointment with our expert Vein Specialists team. We will evaluate your signs and symptoms, answer your questions, and create a personalized vein care treatment plan to relieve your leg pain and enhance your life.
Schedule Your Appointment Today
Request an Appointment
Please take a moment and fill out your request below and one of our staff members will be in contact within 24-48 business hours. If this is an emergency, call 911 immediately. If this is a non-emergent concern, please call the office Monday-Friday between 8am – 5pm at: 239-694-8346