Patrick A. Nero, M.D., F.A.C.S.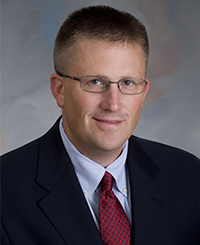 Dr. Patrick Nero is board certified in general surgery and is a Fellow of the American College of Surgeons. He received his medical degree from The Ohio State University and completed his residency at the Phoenix Integrated Surgical Residency Program in Arizona. Prior to joining Vein Specialists, Dr. Nero practiced with the Sisters of Saint Mary (SSM) Health System in St. Louis. Prior to SSM Health, Dr. Nero was the chief of surgery at the Robert J. Dole VA Medical Center in Wichita, Kansas, where he was a clinical assistant professor of surgery for the University of Kansas School of Medicine-Wichita and was actively involved in Resident Education.
The addition of Dr. Nero will allow us to serve patients more comprehensively in southern Lee and Collier counties. Dr. Nero will be evaluating patients with signs and symptoms of venous disease, interpreting vascular ultrasounds and offering the full spectrum of modern, minimally invasive therapy for venous insufficiency.
Dr. Nero enjoys outdoor family activities with his wife, Jean, his daughter, Kallie and two twin sons, Conor and Ryan.